/
/

The Complete Custom Home Building Road Map (Des Moines)
Can I afford to build my dream home? What should I look for when touring lots? How long does it take to build my home? These are just a few common questions that custom home buyers have. The home building/buying process is different for everyone, so it's natural to feel intimidated initially.
Your building journey begins long before the first bit of concrete is poured, you pick out that custom countertop or your keys get dropped into your hand. It begins with a dream, a vision of your perfect property, and a path ahead to the first family meal in your new home. As you walk through this journey, the KRM team seeks to make the path as smooth and straight as possible.
Initial Homeowner Meeting
Discuss goals & dreams for your new home.
Find a plan that best fits your needs.
Modify the plan according to what you want in your home.
Create a wish list of additional options that you'd want in your home.
---
Financing
Now is a good time to start learning about your financing options. Most homeowners choose to finance through a local or national bank, although some can self-fund the project. You may have other options available to you as well.
Whichever funding method you use, be sure to research your options thoroughly. Document your primary and backup funding options as you learn about your options.
We are here to help you every step and pride ourselves on building homes and great relationships with our community of financing establishments.
---
Pricing
The plan will be sent to the vendor for a hard bid.
Your plan, plan modifications, and home features will be combined into a full proposal detailing the scope of work, allowance for different items, and the total investment for your home.
Upfront Price
We pride ourselves on giving you the most accurate estimate in the home building industry. Our skilled estimators and project staff work with you to develop an estimate that includes the custom options you want and need. We then provide you with upfront pricing before you are asked to sign a contract. Once the foundation is poured, the price for your custom home is locked in and won't change mid-build unless you add additional upgrades.
---
Follow-Up Homeowner Meetings
Follow-up meetings to review – Proposal, Plan, and Features of your home.
Often multiple follow-up meetings to perfect the plan and finishes in the home.
Pick Your Home's Lot
Finding the right piece of land to call home is one of the most exciting aspects of the building process. Although making this decision isn't always easy, the rewards, in the end, are well worth the effort. The KRM team will help you understand the building requirements in your area and walk you through this process. We have beautiful pre-purchased plots of land ready to build on immediately. We also offer turnkey options if you are ready to move in today. Find your home's lot here.
---
Sign Purchase Agreement
Sign a Purchase Agreement based on the proposal.
PA is subject to the following step, plans, and specs.
---
Plans and Specs
Personalize your home for YOU.
Finalize and sign off on floor plan.
Make interior and exterior selections.
Approve final selections in the BuilderTrend app.
Pick Your Floor Plan
It's time to choose the floor plan that best suits your lifestyle. Whether you're a first-time buyer, a growing family, or building your forever home, the KRM Experience means a home for every budget with a floor plan tailored to your unique style. Choosing a stylish, established KRM design allows for the quickest return on engineered blueprints, ready for permitting.
Customizing Your Plan
We can make customizing your floor plan easy. Depending on the level of modification, you'll work with one of our design consultants or an architect to tailor your home to meet your needs. Depending on the modification and engineering required, there may be a moderate fee for plan redesign.
Personalize Your Home
At this point, you will visit our design studio and work with one of our internal project managers. From countertops and colors to carpets and cabinets—this is where you will be able to give your home a personal touch.
---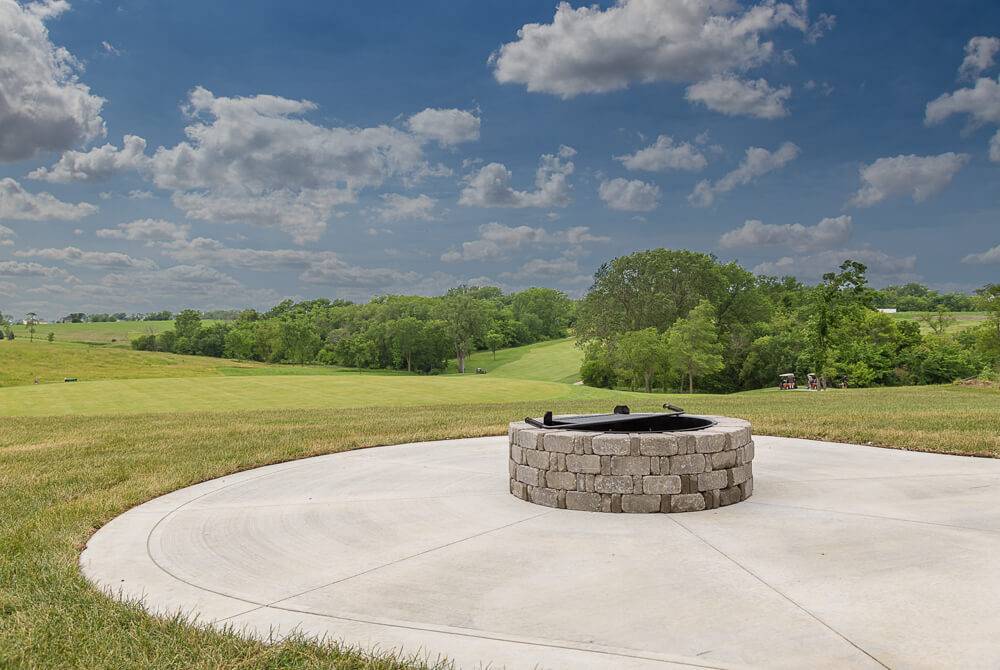 Complete Pre-Dig Checklist
Permitting Complete
Selection Complete
Site Plan Complete
Builder Deposite
Dig Date Establish
Proposal Signed
Builder Forms Signed
---
Building Journey Begins
Excavation
Pour Foundation
Framing
HVAC
Plumbing
Siding
Roofing
Electrical
Drywall
Trim
Paint
Flooring
Exterior Paint
Stone
Concrete
Sod/Landscape
Build
With a plan in place and permits in hand, it's time to watch your home take shape. While some stretches of the construction process may feel slow, others seem to happen in the blink of an eye. This is a normal part of the build process and is woven into the overall schedule. We will sign a six-month contract for most homes that are three thousand square feet or less.
While your home is being built, your KRM Project Manager will help you understand the construction phases.
---
Electrical Walk (If Applicable)
Walk the framed house to verify the site's light switches, outlets, and lighting locations.
---
Trim Walk (If Applicable)
Verify trim detail and design with a trim carpenter on site.
---
Final Quality Check Performed by KRM
---
Homeowner Orientation
Walk home with the superintendent and Warranty Manager.
Learn about the features of your new home.
---
Close Date
Certificate of Occupancy
Complete Closing Process
Keys to your new home!
Congratulations!
You are the proud owner of a KRM Custom Home. You made the right decision by choosing us as your builder. You can look forward to a lifetime of quality as you add the personal touches that make this home your own.
---
Our 365 Warranty
Once your new home is complete, our journey together is not over. You'll be able to notify us about any issues with your new home, knowing they'll be resolved quickly and seamlessly. Learn more about our 365 Warranty.
Warranty
Submit warranty claims through BuilderTrend
One year warranty
365 Warranty Benefits
During the final walkthrough of your new home, you'll receive a Warranty Book from your superintendent. The superintendent will highlight various sections of the warranty book with you, which you can always reference as questions arise.
The Warranty Book contains several items such as:
Product Warranty Information
Contractor/Vendor Contact Information
Seasonal Tips, Tricks, and Information
Troubleshooting Tips
Instructions for using BuilderTrend to report requests
---
BuilderTrend System
We leverage the BuilderTrend system to facilitate your warranty requests. Instructions on how to log requests are included in your Warranty Book.
By logging your request into the BuilderTrend system, our team will begin to research and determine the best appropriate action and resources required to resolve your request promptly.
Our Goal
Our goal is to take care of yourself and your family. Although we have a 1-year builder warranty, please feel free to call and ask if you have any questions, especially in urgent situations.
Our relationship does not have a termination date, and we are here as a guide and resource to resolve any situation.
KRM Custom Homes creates inspired designs and environments, built with excellent craftsmanship and delivered with integrity and empathy to delight our customers and our Central Iowa communities. We form partnerships with homeowners through every step of the design and build journey, prioritizing our clients' experiences and concerns above our own. Let's talk if this sounds like the home-build company that fits your builder profile. We'd love to help you to bring your dreams to life.